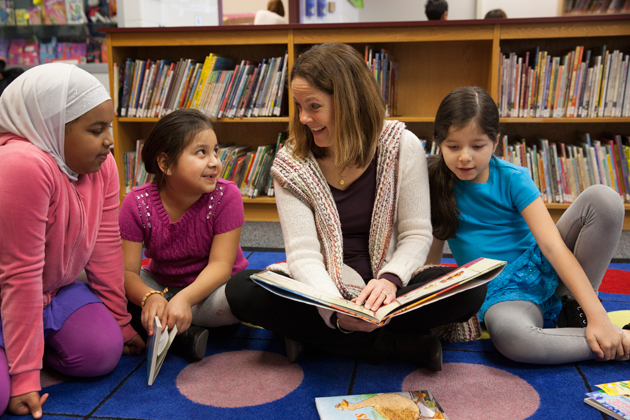 Meet the 2015 Anne Hazard Richardson RIF Volunteers of the Year! Every year we're proud to honor RIF volunteers who have blown us away with their commitment to bringing the joy of reading—as well as the self-confidence that come with it—to children in their communities.
Read their full profiles in our press release.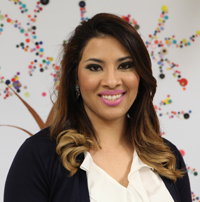 Maira Burns, McAllen, Texas
English Language Arts Coordinator, McAllen Independent School District
Maira knows what RIF books can mean for children and families in her community.
"Many teaching tools use experiences of things our kids are not really familiar with, like snowboarding or skiing," she shared. "When they saw arroz con leche in a RIF book, parents were making it at home to bring to class! It's huge for our kids to see that other people have the exact same experiences that they do."
The best part, she says, is seeing children select books to read to their younger siblings. "They're becoming pioneers of literacy in their own household."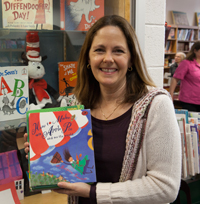 Justina Johnson "JJ" Head, Northern Virginia
Vice President of RIF of Northern Virginia
For JJ, RIF means family. After the birth of her first child, JJ left teaching but still wanted to contribute to her community. So when her mother—a RIF volunteer at the time who still serves on the board for RIF of Northern Virginia today—suggested volunteering for the entirely volunteer-run RIF of NOVA, JJ jumped at the opportunity. But starting as newsletter editor over 20 years ago, she could not have guessed how her relationship with RIF would grow.
"It's so special to the kids. You think they love TV and video games, but this is so important," she says. "These kids hand it down to their siblings. Entire families have libraries because of RIF."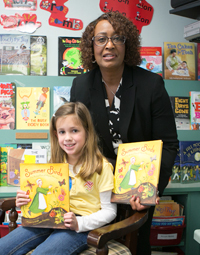 Wanda Dawson, Bayboro, North Carolina
Superintendent, Pamlico County School District
Wanda knows how powerful books can be. Pamlico received its first RIF books and activities after Hurricane Irene in 2011. "It devastated the county," Wanda says. "RIF was the perfect program because people had literally lost everything. But they had the books."
Wanda jumped at the chance for Pamlico schools to participate in a two-year RIF research study that put new RIF books in classrooms and provided children with several books to take home and keep. Now that the study has concluded, Wanda has involved the entire community in an effort to collect books to continue to give to every k-5 student before summer break. "We have children that live 35-40 miles from the library," she says. "It's hard to get there over the summer, and even if you can you have to choose between using gas to go to the library or for Daddy to go to work."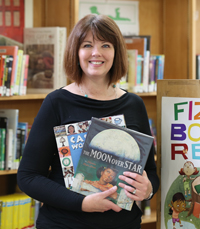 Ellen Halliday, Brooklyn, New York
RIF Coordinator, Brooklyn Public Library
The Brooklyn Public Library has been with RIF for over 35 years. Ellen has been RIF Coordinator for Brooklyn Public Library for nearly 15 of those years. "Because we've had RIF for so long, we have parents who bring their kids in, and the parents were RIF kids, too," Ellen says. "They'll travel to find RIF."
The Brooklyn Public Library serves the borough's 2.5 million residents. "One of the legacies of RIF," Ellen says, "is when we come up with new programs, we try to build in money for books that children can keep." Currently, two additional programs include a "books for ownership" component: Ready, Set, Kindergarten!, which shows parents and caregivers what they can do to help their children's literacy development, and Read! Write! Create!, a comic-book making workshop for children.
Celebrate with us!
The Volunteer of the Year Award winners will be recognized at our Z IS FOR MOOSE Gala in Washington, D.C. on May 19. Join us!