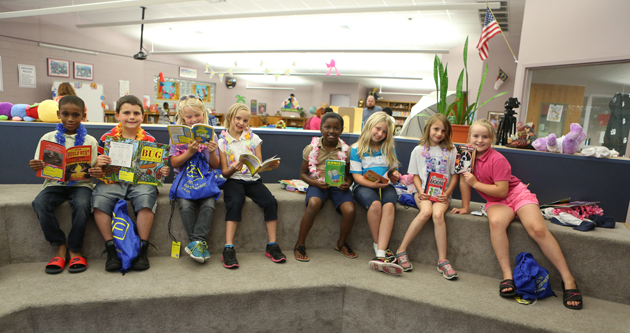 Who says science is boring?
Certainly not the elementary school children we are working with across the country through our Summer Reading Success Program, funded by an Innovative Approaches to Literacy (IAL) grant from the U.S. Department of Education. In our program, as well as in the annual book collection that we started in 2007 with Macy's support, we have focused our efforts on identifying ways in which science, technology, engineering, the arts, mathematics (STEAM), and other content areas can be introduced through books for children. After listening to teachers and parents and studying the research on reading with and to children, we have embraced three basic tenets about literacy and learning:
Literacy — reading and writing — is a vehicle for any content teachers and parents want to teach.
Content knowledge, with its specific vocabulary, needs to be taught and re-taught in a context.
Most children are fascinated from birth by the world around them.
Why not?
Why not take what we know about literacy, STEAM topics, children's learning, summer learning loss, and recent research on the critical need for access to interesting books and choice in reading and apply it?  Why not take advantage of young children's natural curiosity and excitement about their environment and identify books that lend themselves to STEAM-related activities that teachers and parents can do with their children? Why not provide students, parents, classrooms, and teachers with good and interesting books that reinforce these concepts in developmentally-appropriate ways, with opportunities for doing and observing? STEAM content knowledge and vocabulary are critical to build a foundation for success later in school. What better way than to introduce them through lots of good books?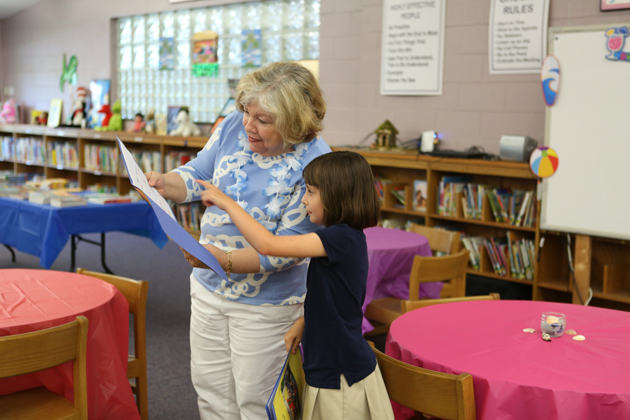 What we're doing
Through Summer Reading Success, we are working with teachers and students in 173 schools in 41 school systems across 16 states.
Over the past two years, we have distributed 762,080 books to over 3,000 classrooms and 33,000 children in a research project focused on stopping summer learning loss for children in areas of high poverty. Our annual classroom book collections of 40 carefully reviewed and selected titles, paired with activities for teachers, parents, and volunteers, connect to the classroom curriculum and help teachers extend and support learning in science, technology, engineering, the arts, and mathematics. At the end of the school year, schools hold a Summer Reading Kick-off event during which participating second, third, and fourth graders choose eight paperbacks out of a broad selection of STEAM-themed books matched to their reading levels. Children have the opportunity to select the books that interest them, and then keep those books to read and share at home.
How it's going
"We're watching the migration patterns of whales. Did you know you can track them? And you can figure out how many miles they travel and then mark that on a map? Want to watch, Dr. Judy?"
This was my welcome from second graders in a place so rural that neither my cell phone nor my GPS could get service. These children were using the books and materials RIF had supplied to their teacher – and they wanted to tell me about it from the second I walked through the door.
Children and families in the 173 schools in our Summer Reading Success program are finding creative ways to combat summer learning loss. Research tells us that children can lose one to three months of reading ability over the summer, which can add up to four years of loss by the time a student graduates from high school. We're working to curb that deficit and set up children for success. The results of our study will be in by the end of this year, but preliminary findings are already promising — as are reports from principals, teachers, superintendents, and parents. Stay tuned!
As one principal wrote about our project, "To put books into the hands of children is critical; to put lots of new books – with content connections, beautiful illustrations, and strong vocabulary, at the children's reading and interest levels – for children to then choose, read over the summer, and own, is brilliant." We happily and humbly accept that compliment! And we thank families, schools, and the U.S. Department of Education's Innovative Approaches to Literacy grant for helping us make that happen.