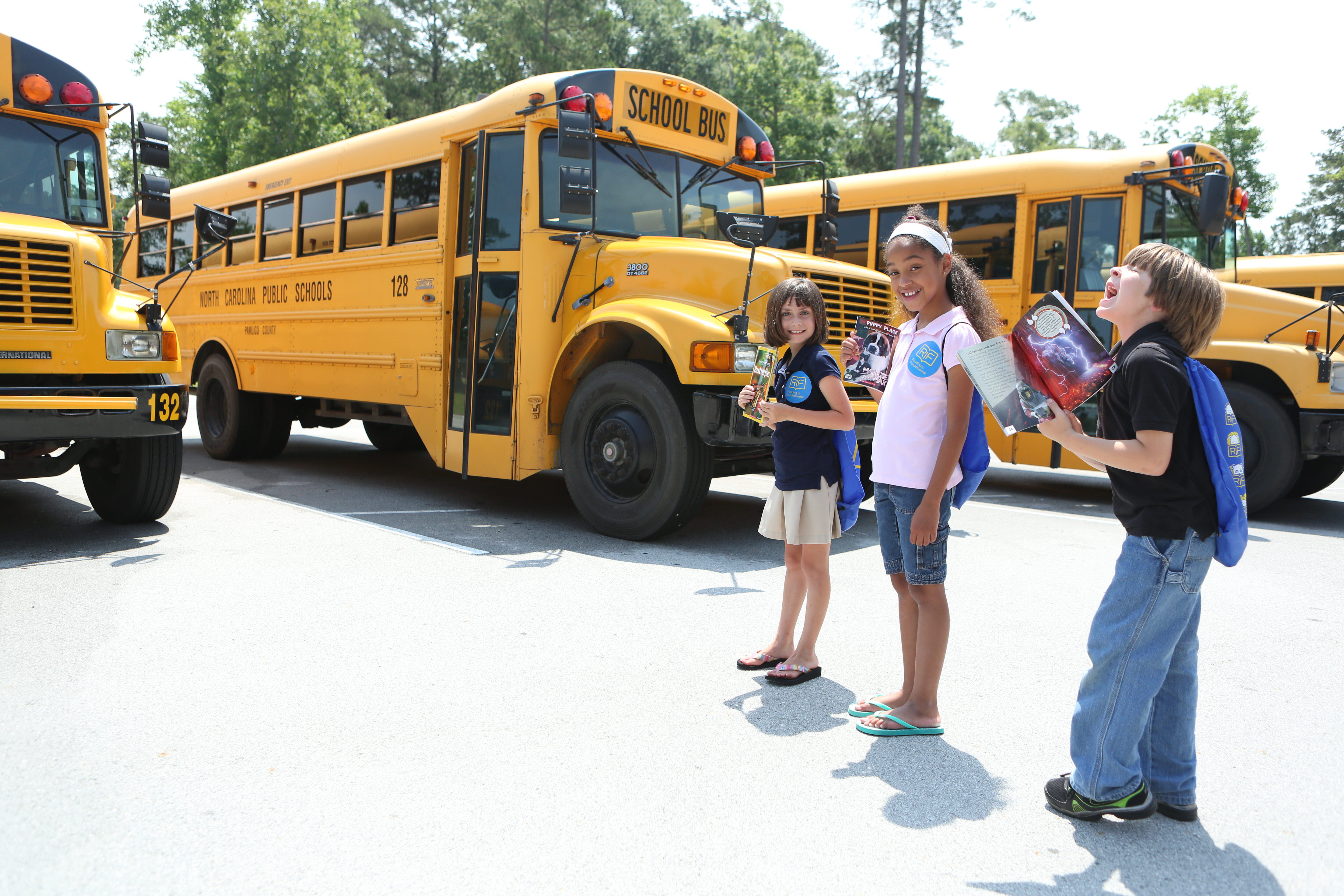 As the summer winds down, kids are selecting their first-day-of-school outfits and preparing to board yellow buses. Since most children living in poverty have no books to call their own, some of their backpacks will be lighter than others. But we're working to change that.
With your help, we can give twice the books to kids in need this back-to-school season.
Through September 30, when you give to RIF, Barnes & Noble College will double your gift up to $50,000. That means twice the journeys kids will go on through books, and twice the characters they'll encounter. It could mean double the vocabulary they look up and learn, or the dreams they imagine for themselves after finishing a story.
So get in the spirit and help us send kids back to school with double the books this year.
For even more smiles, here are some stories about kids in classrooms that are sure to get your young one excited to head back to school:
| | |
| --- | --- |
| | Iggy Peck, Architect by Andrea Beaty, David Roberts (illustrator) – Second grade teacher Miss Greer won't let Iggy Peck pursue his passion for building in class, until only his architectural skills can save the day. |
|   | Crazy Hair Day by Barney Saltzberg – Does your little one get excited for special days at school? Stanley mixes up Crazy Hair Day and School Picture Day! Whatever will he do? |
| | A Balloon for Isabel by Deborah Underwood, Laura Rankin (illustrator) – Two graduates find themselves in a prickly position: their teacher won't give them balloons like the rest of the students because they're sure to pop them with their quills. Will Isabel find a way to pop-proof all the porcupines? |
| | Ashok By Any Other Name by Sandra S. Yamate, Janice Tohinaka (illustrator) – Everyone at school mispronounces Ashok's name, so he decides to change it. When no name seems to fit, he talks to a teacher about his dilemma and discovers the perfect one. |
| | The Name Jar by Yangsook Choi – A great complement or alternative to Ashok By Any Other Name, this sweet story follows a girl through her first days of school after moving to the U.S. from Korea as she decides what name her classmates should call her. |
| | Horace and Morris Join the Chorus (but what about Dolores?) by James Howe, Amy Walrod (illustrator) – Horace, Morris, and Dolores try out for the school choir together, but Dolores can only sing notes that no one has heard before. Is there a place for her in the chorus? |
| | My Great Aunt Arizona by Gloria Houston, Susan Condie Lamb (illustrator) – Not all schools are the same. Travel to a one-room schoolhouse by the creek where Arizona studies as a child and returns to as a teacher, to tell her students about the faraway places they will visit someday. |