An interview with The New York Times best-selling author of The Book Thief, Markus Zusak.
In a world where everything seemed lost and dark, books brought companionship and warmed the soul in the bestselling novel and soon-to-be movie of The Book Thief.
We were lucky enough to ask Markus his thoughts on his popular book, his experiences with books, what his hopes are for the movie version of The Book Thief and so much more!
RIF: Book Thief fans around the world are highly anticipating the upcoming movie release. What are your hopes for its impact on viewers?
MZ: I've always just hoped that no matter how different the film is from the book, it will have the same heart, and I think that's exactly what it will be like. It's being made my excellent film makers, but more than that, they're just good people. I know that from my own point of view, it'll be emotional. I can't wait.
RIF: Who is your favorite character in The Book Thief? Why is this character special to you?
MZ: I always loved Rudy. He became my favorite character from the moment he painted himself with charcoal and turned himself into Jesse Owens. It was one of those small research miracles, where I went to the library to look up soccer players of that era and saw a book on the Olympics, with Jesse Owens on the cover…It hit me. I walked straight back out of the library and knew what I had to do. The Jesse Owens incident was one of those moments that made me fall in love with Rudy instantly. It gave him his life force, and I loved him from that moment to the last.
RIF: We really admire that you started writing as a teenager. What inspired you to follow this path so early on?
MZ: I loved it when a book took hold of me and made me keep turning pages right through the night. I remember my brother grumbling on the other side of our bedroom but I didn't care. I loved believing a story even though I knew it wasn't true. That's what made me want to be a writer, I think – performing that kind of magic trick.
RIF: What was your favorite children's book or book series growing up? Why did it capture you?
MZ: We had a huge Dr. Seuss collection at our place, and I've started reading them with my own kids now. There's something really nice about opening up a book and finding your brother's or one of your sisters' names on the inside cover. I don't know why, exactly. It just is. As for why those books captured me? I think I liked the wordplay, and it's amazing how children recognize genius immediately, and there was no-one better than Dr. Seuss.
RIF: As a Dad, how do you encourage your children to love reading?
MZ: The first thing is probably letting them see you reading yourself. After that, I tend to read to my kids when they're in the bath. Like most kids, mine have favorites, and I actually love rereading the ones they ask for again and again (usually straight away). We kind of like arguing about what to read as well. Sometimes that's half the fun…
RIF: Here at RIF, we're uniting Book People in a movement to raise awareness about the importance of children's literacy and get books to kids in need. What does being a "Book Person" mean to you?
MZ: I think I love the thought that books are sort of tough. It's not like TV, where everything comes towards you. With books, you have to make a bit more of an effort, and the rewards are amazingly rich. After all, you're always one book away from discovering another new favorite. In the end, being a book person means loving books and stories, and the different worlds they allow us to live in. Life doesn't get much better.
RIF: Do you have any new book projects in the works that you can tell us about?
MZ: I've been working on a book called Bridge of Clay for many years now. I'm always writing a book, or thinking about one, or subconsciously reading it in my head. I'm starting to joke with people that I'll finish the new book some time late this century – but I hope it'll be much sooner.
RIF: If you were writing a book about your life, what would the title be? Feel free to explain why or just leave it at the title!
MZ: The Mistake Maker. It's actually the same title as a chapter in the book I'm working on now, but I think it applies pretty well to me as well. In writing you have to make mistakes, and even be grateful for them. It's when you have problems that your best ideas often arrive – because it takes imagination to solve them. I guess I've learned to be grateful for failure. Each failure brings you closer to what might actually work.
For more from Markus, connect with him on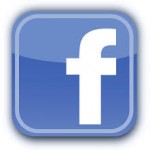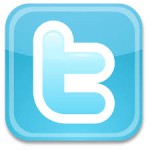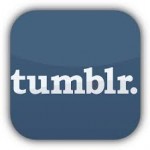 The Book Thief, in theaters November, 2013
posted by Bethany

Tags: author, Book People, Markus Zusak, Q&A, The Book Thief