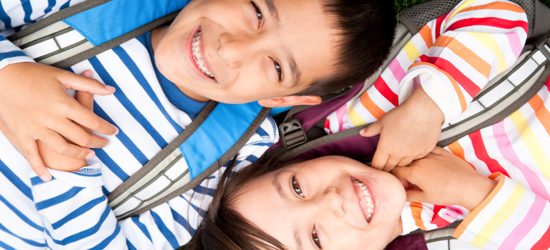 What's a book bag without books?
As summer winds down, kids across the country are bursting through classroom doors. And one thing we all have learned is that books are an essential school supply for every child.
This fall, RIF can give brand-new books to children in low-income communities who wouldn't otherwise have access to these life-changing resources.
And there has never been a better time to give than right now. Books Are Fun, one of our generous corporate partners who shares our commitment to helping kids learn and grow, has agreed to match any and all donations up to $100,000.That's twice as many books for boys and girls in need for every dollar you give.
This back-to-school season, let's double-down on the successful future of our children. Give today!