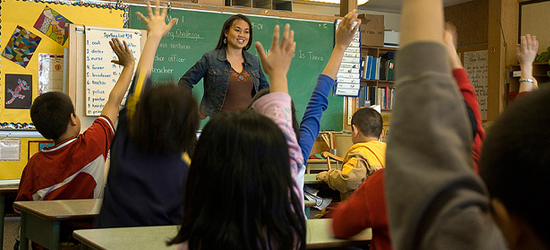 For more than 40 years, the National Assessment of Educational Progress has been tracking how well our kids are doing in reading and math. This week, we got some very welcome news.
Not only are today's students outperforming the students of the 1970s but we're seeing the achievement gap between white students and African-American and Hispanic students narrow significantly.
There's still more work to be done. And RIF volunteers across the country will continue to work with undeserved children to instill a love of reading that makes a big difference to their success in school – and life. In the meantime, this news comes as a sign of long-term progress in a long-term challenge.
Interested in all the details? Check out the story in the Washington Post or take a look at the data itself.
Photo source: www.audio-luci-store.it