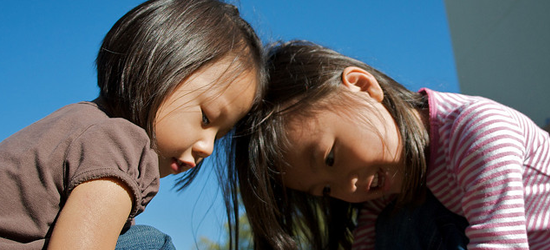 It's a simple concept, but with so many devices these days, National  Screen-Free Week can be a real challenge – for grown-ups and kids. That's why we're giving you a heads up early.
This year's week to unplug – April 29 to May 5 – is the perfect opportunity to put down the remote and pick up a book.
Kids are naturally creative. But if you have a child and are worried they'll not make it a day, here are some ideas:
Have kids act out their favorite books – or movies – to an audience of parents
Grab some old sheets and build reading forts
Set them up with materials to write and illustrate their own books
Get outside!
Take advantage of free resources for kids in your community – story time at the library?
These authors and illustrators agree that this week is important. Watch their inspirational message about why they think your kid should unplug and read.
Still not sure they'll make it a full week? Here are some more ideas to get your kid moving.
Photo Source: speedye