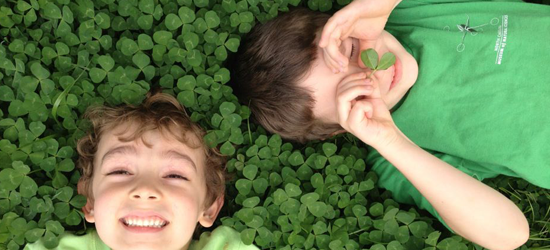 Rainbows. Shamrocks. Green Eggs and Ham.
Ahh, memories of St. Patrick's Day as a child. My mom used to make me green eggs (scrambled) and ham for breakfast. We'd read the classic Dr. Seuss tale together.
In the backyard, I'd look for lucky four-leaf clovers and search the sky for rainbows, in hopes of chasing down a pot of gold.
Our neighbor would even create a treasure hunt for the kids, usually involving chocolate coins as a reward for deciphering poetic clues.
From writing limericks to learning Irish songs (Molly Malone, anybody? ), our St. Patrick's Day celebrations were packed with activities – and almost all of them involved reading.
Anybody have plans for a reading-filled holiday this weekend?
Need more ideas? Try some ideas from our free spring activity guide.
Photo Source: Dana Deaton