It's February and love is in the air. Book love that is. Check out these recent notes from some of our RIF kids.
And if you're struggling with finding that perfect gift for Valentine's Day, consider giving to RIF in your sweetheart's name. There's nothing like the warm fuzzies they'll get when they realize they've helped a child in need get their very own book.
Fairy in Danger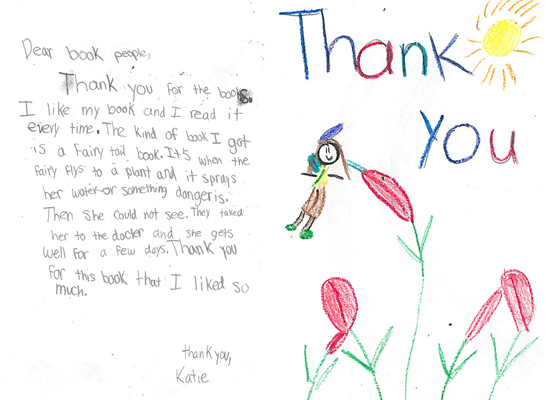 Phew! Fairy doctors really come in handy, don't they? So glad you liked your book, Katie. We're also big fans of your fairy drawing.
The Great Outdoors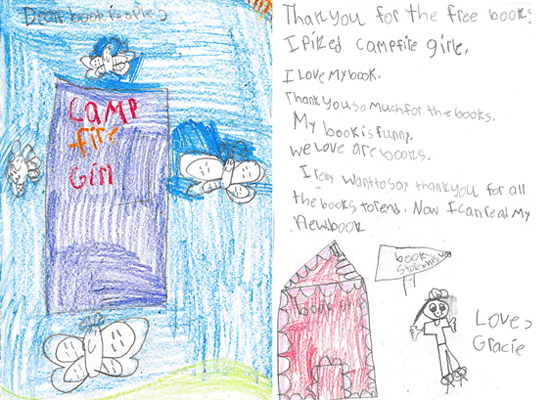 Gracie, we dig funny books — like Piper Reed, Campfire Girl — too. And even though Piper does get poison ivy, we're rooting for her right along with you. Marshmallows anybody?
Like Honest Abe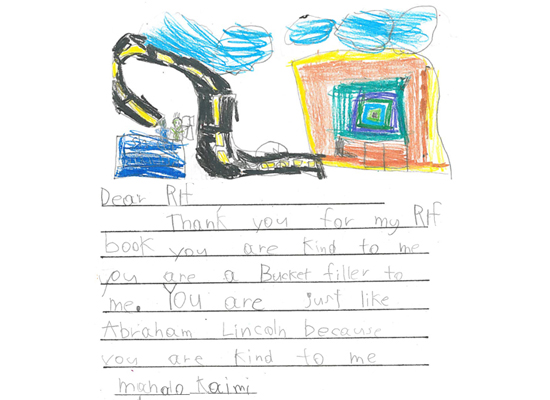 Wow, Kaimi, hearts are melting here. You just filled our bucket.
Reading Rainbow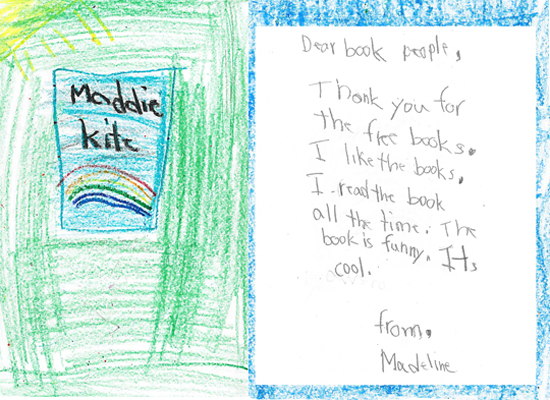 Madeline, we couldn't have said it any better—we think books are pretty cool too, not to mention your rainbow.
Daredevil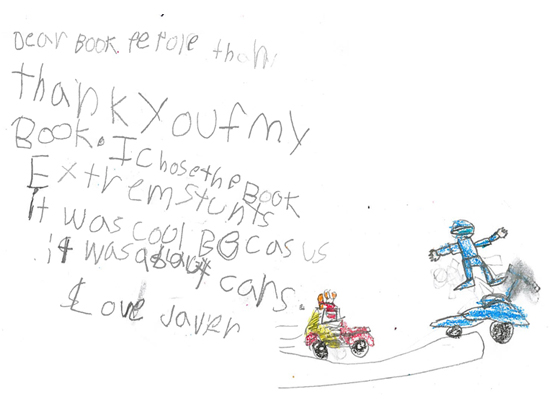 Javier, you're welcome – and that's quite an illustration! Just remember to wear a helmet, OK?
The Dinosaur Lover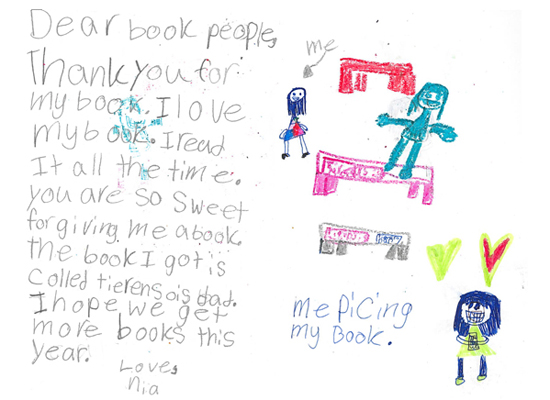 Nia, Tyrannosaurus Dad is a great book, isn't it? We just love how appreciative you are. Keep on reading kiddo!
Happy Valentine's Day, Book People. Now let's spread the book love.