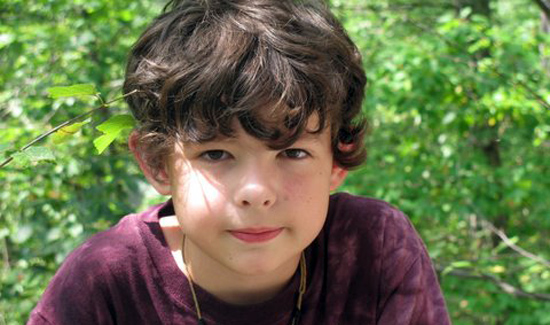 It was a simple act. In 1966, Margaret McNamara brought a bag of used books to four boys she was tutoring. As they chose their books – the first books they owned – she saw something in them change. The books unlocked their passion for reading and learning. The books gave the boys new chances in school and life. She realized her simple act held enormous power. Reading Is Fundamental was born.
Decades later, a 10-year-old boy who loves books saved back a portion of his weekly allowance, planning to give it to an organization helping others at the end of the year.
"I love to read and I think that if all kids had books, they'd probably love it too," says Danny McNulty, a fifth-grader in Pittsburgh. "I read about what Margaret McNamara did and thought it was amazing."
So Danny sent RIF $58.50 – enough money to buy 23 new books for underserved kids.
"Without books, my life would be very different," says Danny, who wants to be an engineer. "I read every night before bed. Some days, I spend hours reading. What would I do with that time?"
It's a question many book lovers have asked, but perhaps none as wisely as Danny. Like RIF's founder, Danny recognizes that books fuel imagination and ambition. And he wants to help every kid get that same shot at success.
"I hope my contribution will make a difference in the life of some kid out there," says Danny.
Don't worry, Danny. It will.
Join Danny in helping make a difference in the life of children through the power of books. Give today.