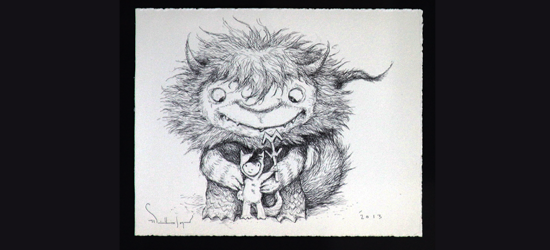 An homage to "Where The Wild Things Are" by William Joyce
Get in the Gala spirit—participate in our online artwork auction before anyone else gets a chance to at the Gala. This exclusive collection allows you to bid on one-of-a-kind pieces including some works created specifically for this event!
There are so many pieces of art to choose from, it's really such a treasure to find these priceless pieces on sale at such a reasonable price while raising money for such an important cause.
Best of luck on your bid!